Soulland - Playboy Monthly Tee October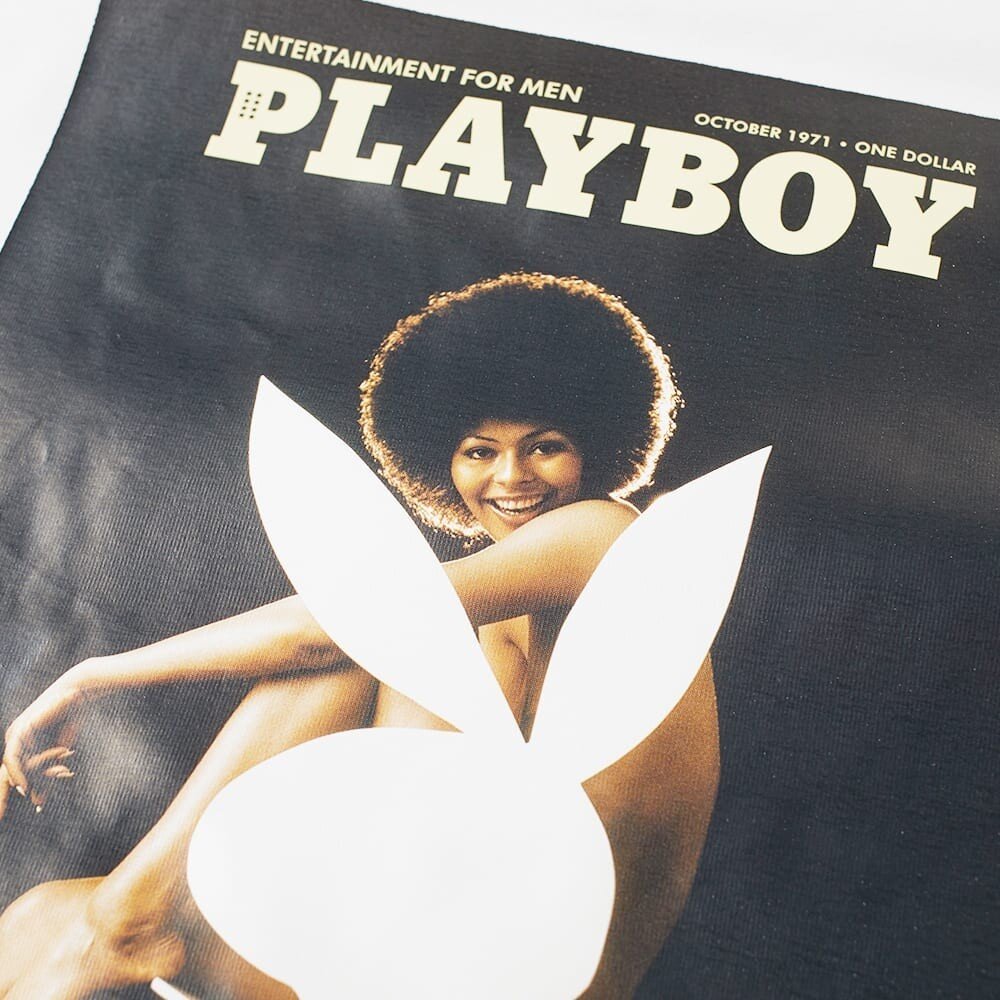 Soulland - Playboy Monthly Tee October
Soulland - Playboy Monthly Tee October
Soulland's Playboy Monthly t-shirt series just arrived, printed on the back with an image of one of the magazine's most iconic issues – October 1971. Covergirl Darine Stern was the first black model to feature solo on the cover, and this tee immortalises her appearance, a true turning point in publishing history. On the front, the edition's masthead appears, with the date and price at the time of print – a bargain $1.
Color : White
190 g single jersey made from 100% organic cotton.
Baseball stitchings.
Print on front and back.
Made in Turkey.
Please contact us at info@solarmtp.com for detailed measurements.